Everyone should read Deborah Ruf's book, Losing Our Minds.  Not only does she do an EXCELLENT job of describing giftedness in many different ways, but she also describes different KINDS of giftedness and different ways of meeting those needs in the classroom.  She addresses push in and pull out models, the need for independent studies and when that isn't necessary. She really makes the delivery of services for meeting the various needs of gifted kids just make sense.
I also love the book, "Young, Gifted and Black," by Theresa Perry, Asa Hilliard III, and Claude Steele, as they describe the cultural and democratic aspects to be considered when looking at educating blacks in America.  They make the point that REALLY we have only been experimenting democratically with truly educating African Americans for a short period of time. MANY folks, as African Americans were "integrated" into society in the 1900s –and many still today–question the mental capacity, the intellectual competence of black people, looking at historical academic achievement as "proof". This book argues that "since learning is fundamentally contextual, there are extra social, emotional, cognitive and political competencies required of African Americans precisely because they ARE African Americans." (See Ira Socal's recent post, Crossing America: An Education for a better explanation than I am giving here.)
BUT, what brought this topic to mind is a recent article, "No Gifted Minority Left Behind" in the Richmond (VA) Times that @JonBecker and @mwacker (Michael Wacker) posted.  Our county is currently (as many are) examining the discrepancy between membership group populations and enrollment in special programs such as Gifted, Special Education, Advanced Placement/Honors courses, technical programs, etc.)
So, I asked Michael and Jon: Do you believe that just because say, 70% of your student population is white, 70% of your gifted (or SPED) population should be?
Their responses included the following comments and questions: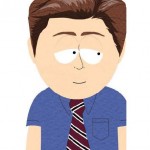 @paulawhite no, but we should be within a much tighter confidence interval than we are now; extreme disproportionality is problematic.
Me-> 2 years ago our Gifted Advisory Committee did a study on that discrepancy, Jon, and my school was the ONLY one near to that tight confidence interval. However, it isn't anymore, as I moved schools, and the GTs who came after didn't continue ID of minorities. (I've now been gone from that one 5 years and the kids I identified are mostly gone.)
@jonbecker @paulawhite agreed, its not that clean, but it is an issue, has anyone addressed cultural bias in the tests themselves?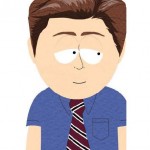 @mwacker @paulawhite yes, and most LEAs have moved away from a single test for ID purposes, but that hasn't made much of a difference.
Me->BECAUSE most people still look at the test score (no matter what test) as most important–behaviors and class work is incidental, and the one snapshot test "MUST" be more valid.
@paulawhite @jonbecker do you use a triangulation data collection method for determining giftedness? Is it just one test or a B.O.E.?
So I responded:
Part of the discrepancy in identification IS cultural in that (and this goes back to my K blog) some cultures ENCOURAGE movement and calling out. Have either of you ever been to a southern black Baptist church? Calling out, responding aloud in group, NOT raising hands and moving is all part of their ritual–so ESPECIALLY kids with those experiences have to be indoctrinated to the hidden curriculum of school (sit down, be quiet and listen)–and teachers see those active, calling-out kids as "misbehaving" so therefore, they CAN'T be really smart. GTs often aren't aware of cultural differences in behaviors, and most teachers DEFINITELY aren't!
In fact, I go looking for those calling out/active kids cause it's a GREAT sign of engagement.

I have a 5th grader right now (NOT minority)whose behavior has interfered with ANY teacher seeing his absolute BRILLIANCE…cause he refuses to "play school." He wants to learn and he wants his questions answered–and he wants to know WHY he has to do stupid busy work, so he constantly challenges the teachers, which gets him sent to a safe spot. I'm trying to get them to give him a laptop AT the safe spot and see what he does with it. He recently embedded a WHOLE middle school math book on his wiki so others could read it and learn "as much as I did."
I have another, a 2nd grade minority girl who did the most sophisticated sort of dominoes last year in a class lesson–when I pointed it out to the teacher, her response was "she must have copied." This year's teacher is noticing her novel responses.
Then, Samantha Melvin joined in:
authentic differentiated learning can only take place with authentic differentiated TEACHING –so glad you are sharing this!!
Me->Teachers have to understand that it is not about assembly line work or making everyone part of a melting pot, but separate and distinct individuals with specific strengths and passions. It's not about conforming but honoring and providing opps for differences and personal strengths to be used and grow.
YES!  about process, not product! A
re we giving them the skills they need to demonstrate their knowledge in a variety of ways? (serving the individual learner)
Great question! Here's where (IMHO) tech plays a SERIOUS part and meets a HUGE need!
So, when you read the article, what do you think?  ARE we leaving no gifted minorities behind, or are we losing our minds?