All week, kids have been bringing me holiday gifts–and most of it is homemade food–cookies, brownies, even small cakes.
I've had no clue what my schedule will really look like each day as I've walked in–it's been changing by the moment all week as parents show up with special treats for the holidays, or something special is taking place the teachers forgot to tell me, or the kids need more work on their gingerbread houses, or the program took longer than we thought it would, etc. I go with the flow, as it's part of being a resource teacher.
Yesterday I had two cool things happen. As a kid was leaving my math class, he walked off, saying, "I'm going to keep trying, because I know if I work hard, I'll get better at it!"
That is such a wonderful statement to hear coming out of a 7 year old!
There is a recognition ceremony put on by our county-wide student council that asks students to recommend people to be "noticed" for whatever the kids want.  It's called "We Notice" and all the nominees–bus drivers, teachers, custodians, secretaries, whomever– are invited to a small celebration and receive a few small gifts and the nominations from the students who write them. It's pretty cool to see what kids say about you, but for some reason they didn't have last spring's ceremony.
On Wednesday, I went to check my mail and saw someone putting water bottles in some mailboxes. Later that day, I found I had one of them.
Turns out it was the "We Notice" gift and attached were the notes from the kids. My notes were from mostly middle and high school kids. What a humbling experience–to think that these kids are remembering up to 5 years back to things I had done that made a difference in their lives. THAT was truly a paycheck of the heart!
Then there's today–
I'm in the midst of testing a kid with a multi-part test, and have no idea what time I can have him for the next part, with parties, and presentations, special events happening in almost every classroom.  We were supposed to be finished, but see paragraph 2–real life has been getting in the way of my testing.
Knowing this week would be nuts schedule-wise, I told my forth graders last Friday this one would be "game day" during math. That means they come in and play some of the cool games I have collected that really make people think, and I get to see their thinking in different kinds of situations. One group is playing a relatively new game called "Gemlock," which is amazing for developing visual spatial skills.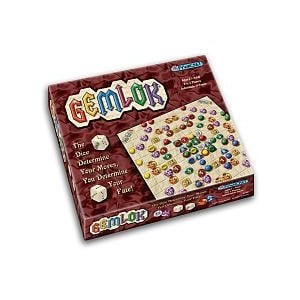 Another large group is playing Apples to Apples, and yet two more groups are playing Skip Bo Dice and Skip Bo Breakers.
One kid comes up to me and the following exchange takes place:
Kid: "Ms. White, do you have any Febreze?"
Me:  "No, Why do you need Febreze?"
Kid: "Because my clothes, my hair, and even my skin smells like stinkbug!"
Now, you may laugh at that, but if you've had even one or two of those nasty, invasive bugs in your home, you feel for the kid….I sent her to the nurse, who DID have Febreze, just for this kind of situation!
Once again, I am impressed by the ingenuity of school nurses and the solutions they devise for the kinds of situations they encounter!
The kids decide they'll continue working/playing right through lunch, which their teachers regularly let them do.  Other fourth graders join in, including the kid I need to test.
One kid asks if she can type up something she needs on the computer.  I say yes. She sits at the table where another kid and I are playing a card game called golf,which is not so challenging with only 2 people. I start bugging her to join us and she says when she is finished.
It is taking her a bit (we only have 20 minutes for lunch) so I ask her what she's writing.  She avoids answering the question directly, so my radar flips up, but then says her Mom told her she had to type it because she wrote it too messily at home. I go back to the game.
The kid that needed to finish testing?  He decided to stay in from his recess so we could finish before winter break! He said he didn't want to think over break about having to finish a test as soon as he came back in January.  (And I so appreciated that, as doing it over weeks would have wreaked havoc on using the  norms!)
In a few minutes the typing kid comes over from the printer, flips a piece of paper at me and says "That's what I was writing."
I read:
Dear SPCA people,
Could you please take some pictures of the animals you have there and send them to me?  I would like to make copies and sell them to people for $1.00 to help raise money for you to take care of the animals. I will work hard to raise lots of money for you, and maybe someone will even adopt some of the pets whose pictures I show.
That's all I want for Christmas.
 Thank you.
Name, age                                                                                                                                                          address
 Amazing, hm?
And all I want for Christmas is for ALL kids to be safe, happy, loved, warm and well-fed.
(That goes for all of you reading this, too!)
Happy Holidays!